US Presidential Election
None of the candidates running for President this cycle have answered our candidate survey or signed our Personhood affirmation.  We are therefore  not offering any endorsement on the Presidential level.  It is crucial to know that Hillary Clinton has taken an especially extreme pro-abortion stance and, if elected, will do much harm to the cause of protecting innocent human life.
Judges
State Supreme Court Justices Bolger and Maasson are hostile to protecting innocent human life. Be sure to vote NO on Justices Bolger and Maasson (find out more from our friends at Alaska Family Action). Because the judges refuse to respond to our candidate surveys (a necessary step in receiving an endorsement / recommendation), and because of the very liberal appointment process here in Alaska, we are unable to recommend any of the other Judges on this year's ballot be retained.  Alaska Right to Life has no official statement on any of the other Judges.
Alaska Right to Life Announces 2016 Candidate Endorsements
Alaska Right to Life is pleased to announce the endorsements of the following candidates.  We will not be involved in every race, but are thankful for the signed Personhood affirmations which we received from many candidates.  We will be making further updates to this announcement as more endorsements are made.  We encourage you to support these candidates with your time, treasure and talent as they are the ones who have committed to take a strong stand for the pre-born in Alaska.
US Senate
Assembly District 1
District 5

District 9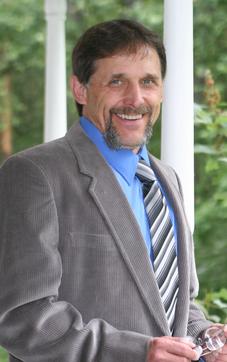 District 11

DeLena Johnson
District 12

Cathy Tilton
District 26

Bob Lynn
District 28
District 30
J.R. Myers
District 31
John Cox
Senate Seat D
Senate Seat F


Senate Seat N
2016 AKRTL Pro-Life Talking Points
Future PAC announcements will be posted on this page.  Please check back later.  Thank you!
---
Open Letter to U.S. Senate Candidate Mead Treadwell
Dear Mead Treadwell,
We write you this letter as a follow up to our candidate interview with you regarding your interest in the endorsement from Alaska Right to Life Political Action Committee.  We would like to thank you for your various contributions to the pro-life cause and your stated passion for protecting the pre-born.
We would like to be able to offer you the endorsement as an example of our new "standard bearer" endorsement policy. This policy change would enable every candidate of good character to receive our endorsement, provided they sign our pro-life affirmation and do not have a record that would be in conflict with the principles stated therein.
We appreciate that you indeed did sign our pro-life affirmation and that you are willing to address this difficult topic publicly.  However, there are some concerns regarding your record that we must address in order to be true to our convictions and principles.
We have discovered over 30 times that you have contributed financially to the campaigns of pro-abortion (pro-choice) candidates.  Granted, you may not have known at the time that all of the candidates you contributed to were pro-abortion.  However, we do not believe that one gives financially to candidates without first vetting the candidates on the issues that are important to them. Our conclusion then must be that the life issue is not important to you.
During our interview you acknowledged that abortion is genocide.  It is inconsistent to oppose the atrocity of genocide being carried out on the most vulnerable members of our society while simultaneously financing the very proponents of the killing (our research uncovered 3 monetary contributions you made to the political campaigns of Matt Claman, pro-abortion candidate and former board member of Planned Parenthood).
During your tenure as Lt. Governor you denied certification of the Natural Right to Life initiative by following the faulty advice from the office of the Attorney General.  While one can sympathize with the difficult circumstances you found yourself in, we nonetheless believe that this was an issue that transcends worldly case law and was worthy to be made into a public dialogue.
Your behavior would lead us to believe that the statement you made to us during your 2010 campaign still rings true today that the life issue is "not number one" to you.  We need a Senator in Washington who makes this issue non-negotiable and is not willing to compromise that position.
We also need a Senator who will work with us to replace pro-abortion Senator Lisa Murkowski when she comes up for re-election in 2016.  Reports from the Federal Election Commission and Alaska Public Offices Commission record 16 contributions you have made to Lisa Murkowski's campaigns for public office.  Because of your commitment to financing Sen. Murkowski's political career, including your investment into her 2016 campaign fund, we do not see you as the man who will do the hard thing of supporting a replacement of Sen. Murkowski.  Regarding the 2010 election you also said: "I voted for Lisa in the primary and in the general, and I think Alaskans made the right decision". Mead, how can a Senator who strongly supports the continued killing of innocent pre-born children be the "right decision"?  Unless of course the lives of the innocent pre-born are of little to no importance.
We do not view (as we would hope) the above concerns as past mistakes but as an ongoing problem.  When we asked for clarification on the issue of your financial contributions, you were quick to defend yourself instead of acknowledging your wrongdoing.
Because of these issues it is clear that your words are inconsistent with your actions.  Scripture says that "a double-minded man is unstable in all his ways" (James 1:8) and that "a house divided against itself cannot stand" (Matt. 12:25). Alaska's next US Senator will come under immense pressure.  It is necessary to have someone with the strength of conviction and fortitude to put principle above political relationships.
It remains to us then to regretfully inform you that Alaska Right to Life PAC will not be endorsing your run for US Senate.
Sincerely,
Christopher Kurka
Executive Director
Alaska Right to Life
Paid for by Alaska Right to Life Federal Victory Fund
3400 Spenard Rd. Ste. 4 Anchorage AK 99503
Not authorized by any candidate or candidate's committee
Mead Treadwell's Donations to Pro-Choice Candidates/Politicians:
Lisa Murkowski – 15 donations
(12/26/01; 8/14/02; 6/6/03; 6/30/03; 12/31/03; 4/13/14; 5/7/04; 6/22/04; 7/29/04; 8/24/04; 9/13/04; 10/5/04; 3/2/07; 3/5/10; 3/1/13)
Ted Stevens  – 6 donations
(6/30/01; 7/15/04; 7/15/05; 6/30/07; 5/29/08; 8/19/08)
Matt Claman  – 3 donations
(2/7/06; 3/24/09; 2/8/10)
Mia Costello – 2 donations
(4/2/09; 11/18/09)
Robin Philips – 1 donation
(6/15/2006)
Sheila Selkregg – 1 donation
(2/27/08)
Kris Warren – 1 donation
(6/22/10)
Gabrielle LeDoux (before pro-life conversion) – 1 donation
(5/9/08)
Mead Treadwell and Dan Sullivan reject Natural Right to Life petition:  http://juneauempire.com/stories/011211/loc_768878153.shtml
Alaska Right to Life Endorses Joe Miller for U.S. Senate
Alaska Right to Life's endorsement of U.S. Senate Candidate, Joe Miller was announced last week, making him the first 2014 candidate to receive our endorsement.  The pro-life position Joe Miller takes isn't merely a common political platitude, but is centered in the core of who he is. Joe will be a champion for the pro-life cause in Washington and is exactly the caliber of man we need representing Alaska in the US Senate.  We are excited to support candidates who have pledged to do all they can to protect life and whose record does not conflict with their words.
Visit Joe Miller's website here.
Save